POMEGRANATE AND HEMP GEL FACE MASK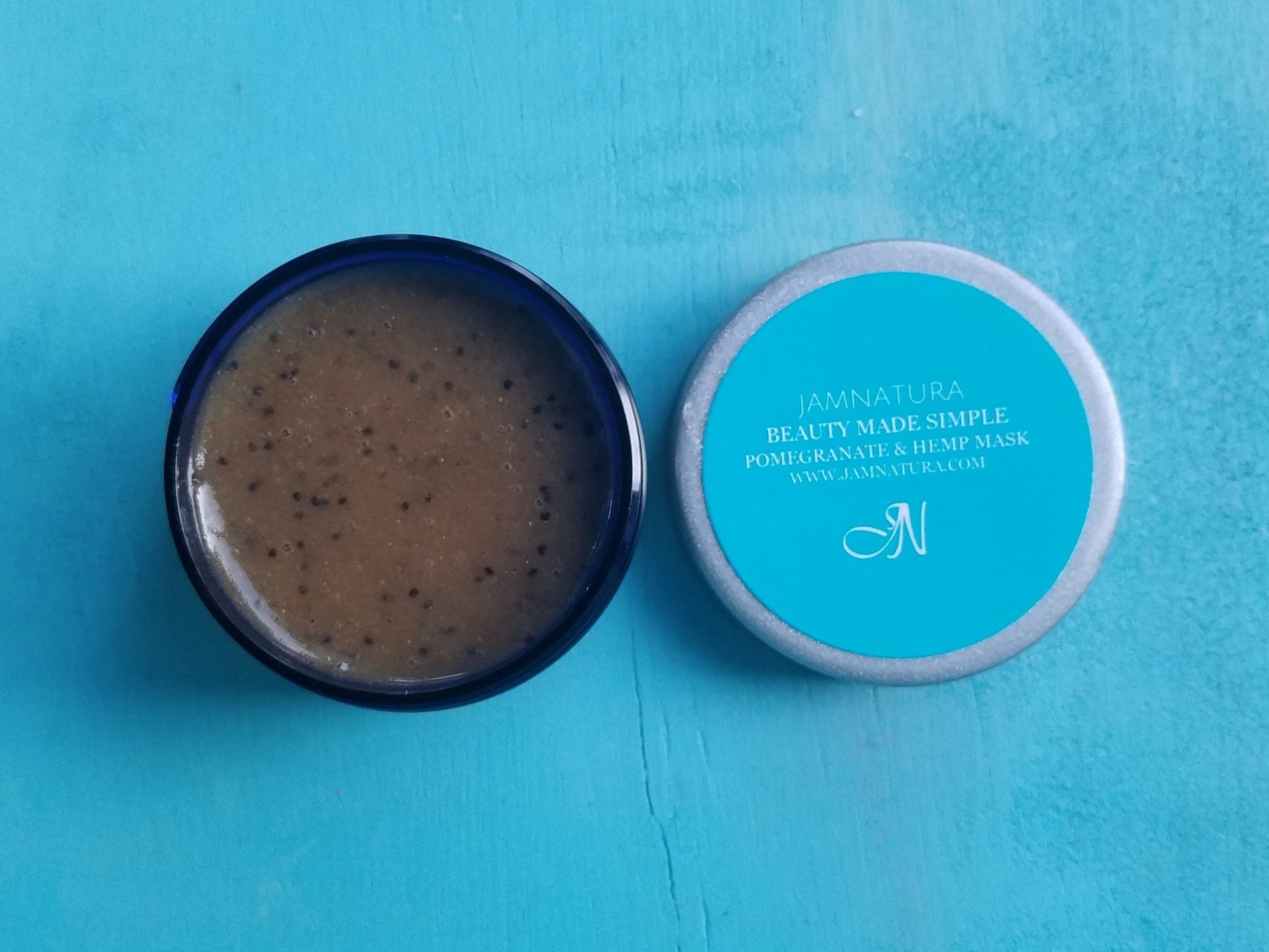 POMEGRANATE AND HEMP GEL FACE MASK
Organic Pomegranate & Hemp
Pomegranate: It helps to repair the skin cells and also moisturizes the skin naturally. Pomegranate reduces wrinkles, Fights acne and pimples, Protects the skin from sunlight. Pomegranate seeds contain ellagic acid which is an antioxidant. It even helps to keep the skin hydrated and reduces skin dryness. The antioxidants present in the peels help to kill the bacteria and other types of infections.
Hemp: Plumps tired, dry skin: Rejuvenates the skin, creating a more youthful glow. Provides-long lasting moisture: If your skin gets dry halfway through the day, you may want to try this oil, since continued use over time will help your skin's ability to retain moisture. Balance Oily Skin: Because hemp seed oil doesn't clog pores, it's often thought to be the ideal moisturizer for skin that has suffered from these issues. Skin calming: If you could use some relief from the feeling of some temporary skin irritation, this may be the oil for you. Hemp seed oil is naturally calming and the moisture it provides combats temporary discomfort. Reduces the appearance of fine lines and wrinkles: Hemp seed oil can protect against different environmental factors and can help reduce the appearance of fine lines and wrinkles. Suitable for all skin types.

Ingredients: Pomegranate, Hemp, Calendula, Aloe Vera leaf, Tea tree, Vitamin E, Neem oil, Grapefruit seed extract, Honey, Blackstrap Molasses, Kaolin clay, Guvar bean, Saffron syrup, Kiwi seed oil, Tapioca starch, Colloidal silver, Essential oil blend & Vodka lime & salt tincture.
Organic Ingredients: Pomegranate, Hemp, Kiwi seed oil, Saffron syrup & Honey.
Use: Apply a generous amount to face & neck. Mask can be applied in thick or thin layers. For thicker applications mask can be peeled off skin. Use daily or as a night mask. Be sure to test a small area on the skin before use. Store in a dry cool place.
Directions: After washing face, dampen skin lightly and apply face mask. Allow it to sit on the skin for 10-15 mins. Wash off thoroughly & apply moisturizer.